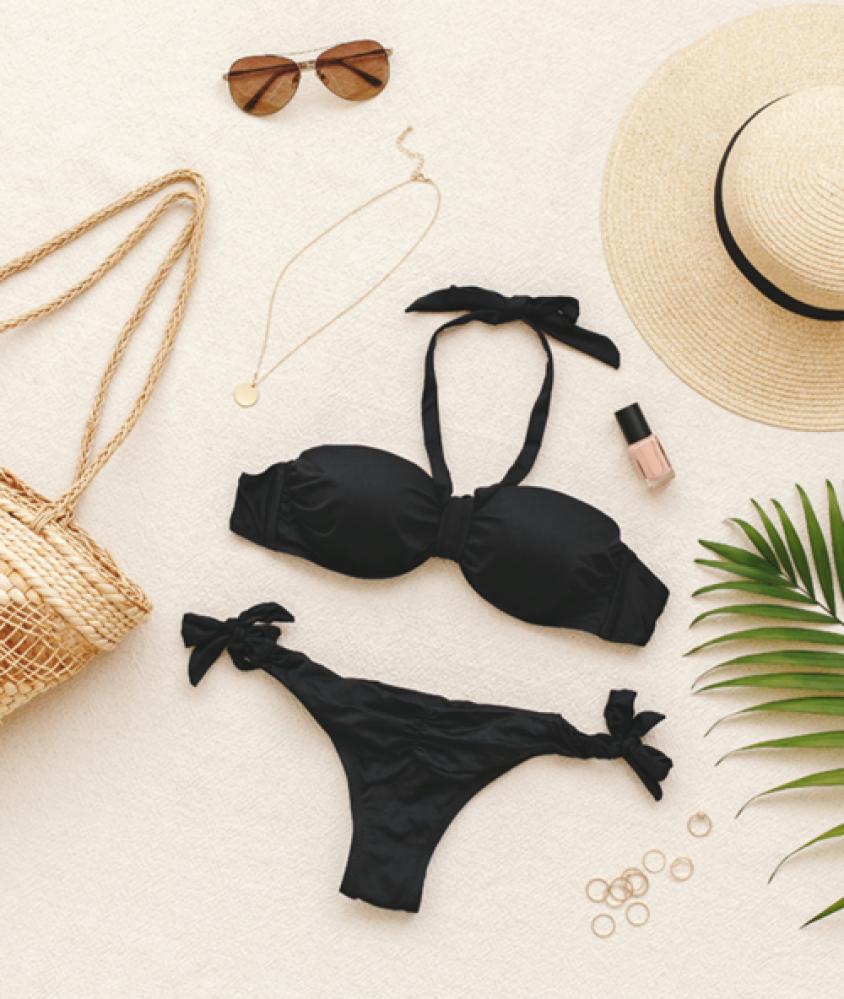 Dit jaar is DIY populairder dan ooit. Personaliseer ook je badkledij!
Elke zomer is het hetzelfde liedje: een originele bikini of badpak proberen te vinden voor tijdens de vakantie. Je hoeft niet langer te zoeken, de oplossing zit namelijk in één woord: personalisatie. Op sociale media delen steeds meer mensen hun creaties. En die zijn echt cool! Dus waarom zou jij het niet ook eens proberen? We geven je 10 ideeën die we hebben gevonden op Instagram ter inspiratie.
Kant als extra touch
Een effen bikini, een paar stukjes kant en klaar is Kees! Maak je klassieke badkledij trendy en uniek met een paar druppels lijm en wat kant.
Goud en zwart, het winnende duo.
Neem gerust grote stukken kant.
Flower power
De zomer is het seizoen bij uitstek waarin bloemen terug te zien zijn op allerlei kledingstukken. Badkledij is geen uitzondering.
Kies voor een asymmetrische en originele stijl.
Rozen voor een romantisch effect.
Hawaïaanse stijl: perfect voor de zomer
Geef het bericht door
Badkledij met een boodschap zie je momenteel overal. Een woord, een zin: alles kan! Er zijn geen grenzen aan je creatieve verbeelding.
Ideaal voor een vrijgezellenfeestje.
Probeer humoristische boodschappen.
Borduren of plakken, het kan allebei.
Stras en pailletten
Hou je van bling bling? Badkleding met stras is helemaal hot! Pak een lijmpistool en customize hoe jij het wil.
Speel met vormen en kleuren.
Op zwarte badkledij zijn de mogelijkheden eindeloos.
Zin in een grotere uitdaging? In de nieuwste La Maison Victor (editie 4, p. 16) laten we zien hoe je het Bahama badpak kunt maken, met rimpels vooraan en een rugdecolleté achteraan. Met dit prachtstuk in je reiskoffer ben jij ongetwijfeld de mooiste op het strand! Op pagina 24 vind je ook het patroon voor de Kos bikini, een bikini met ruffles voor meisjes, die van jouw mini-me een echte ster maakt.
Begint het al te kriebelen? Koop de nieuwste La Maison Victor (editie 4/2019), in onze webshop of bij je boekhandel en ontdek 12 zomerse patronen.