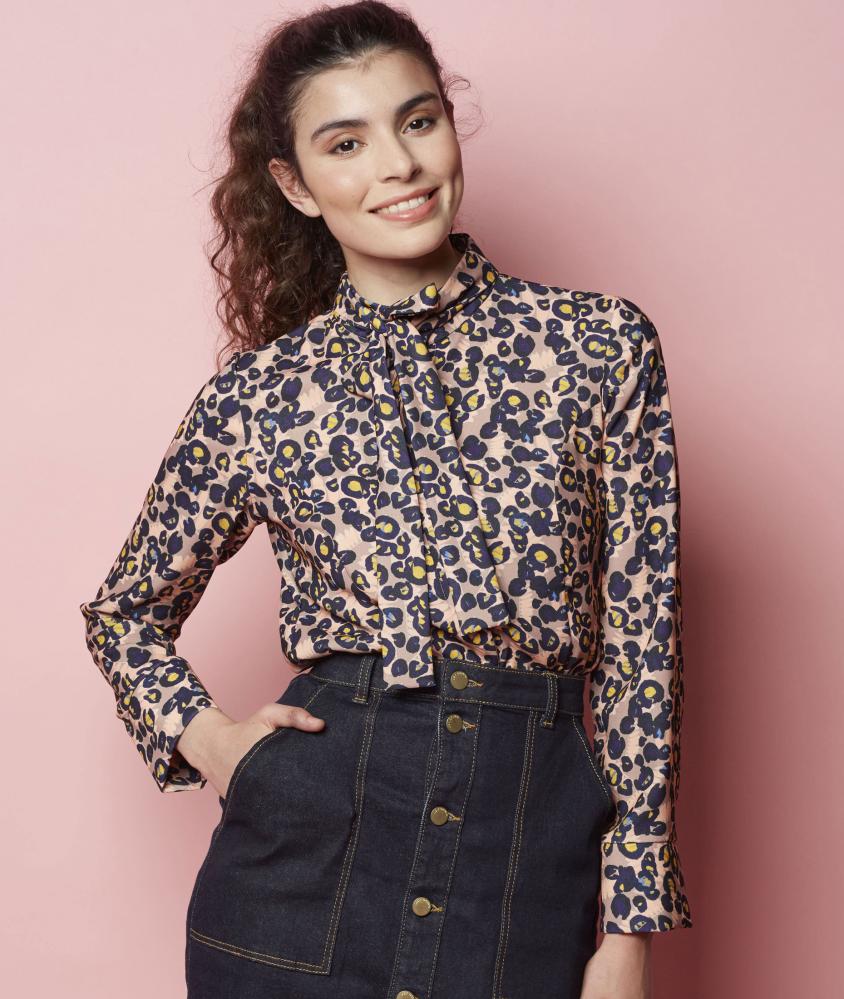 Wil je niet te chic en niet te sjofel gekleed zijn, ga dan voor een blouse met striklint. Niet echt nieuw, maar wel prachtig retro. Het voegt aan je outfit dat ultieme je ne sais quoi-effect toe.
De blouse met striklint is eigenlijk een hemd waarvan de kraag is verlengd met twee stroken stof die je als een das kunt knopen. Dergelijke blouses zijn niet enkel meer voorbehouden aan First Ladies of zakenvrouwen; deze herfst zijn ook onze outfits on point met een striklint. Niks ouderwets maar lekker hip en stoer boven een kokerrok (in jeans voor een casual look) of boven een flared broek met hoge taille.
Aan de slag!
In editie 05/2019 van La Maison Victor (die je nu hier of in de boekhandel kunt kopen), staat onze  Lova blouse: een hemd met een schitterende kraag die je kunt knopen en met een blind knopenpat voor een verfijnde look. En als je het patroon verlengt, kun je er zelfs een jurk van maken!
Stofadvies: in de creatieve studio's van La Maison Victor hebben we gekozen voor een middelzware crêpe met  elegante bloemenprint uit onze collectie (hier te koop). Kies voor een niet-rekbare, soepele stof.
Gespot op Instagram
Voor nog meer inspiratie hebben we ons favoriete sociale netwerk doorgespit. Dit zijn de looks die ons inspireren:
Met een cropped jeans voor een casual stijl…
En met een knot in het haar zodat de blouse beter uitkomt.
In denim om te breken met de sjieke kasteelstijl.
En met sneakers voor het contrast…
Met een licht transparante stof voor een sexy look …
Gecombineerd met een vilthoed, als een femme fatale…
Van een stof met pied-de-poule, weer helemaal terug van weggeweest…
Dit kan je ook interesseren: