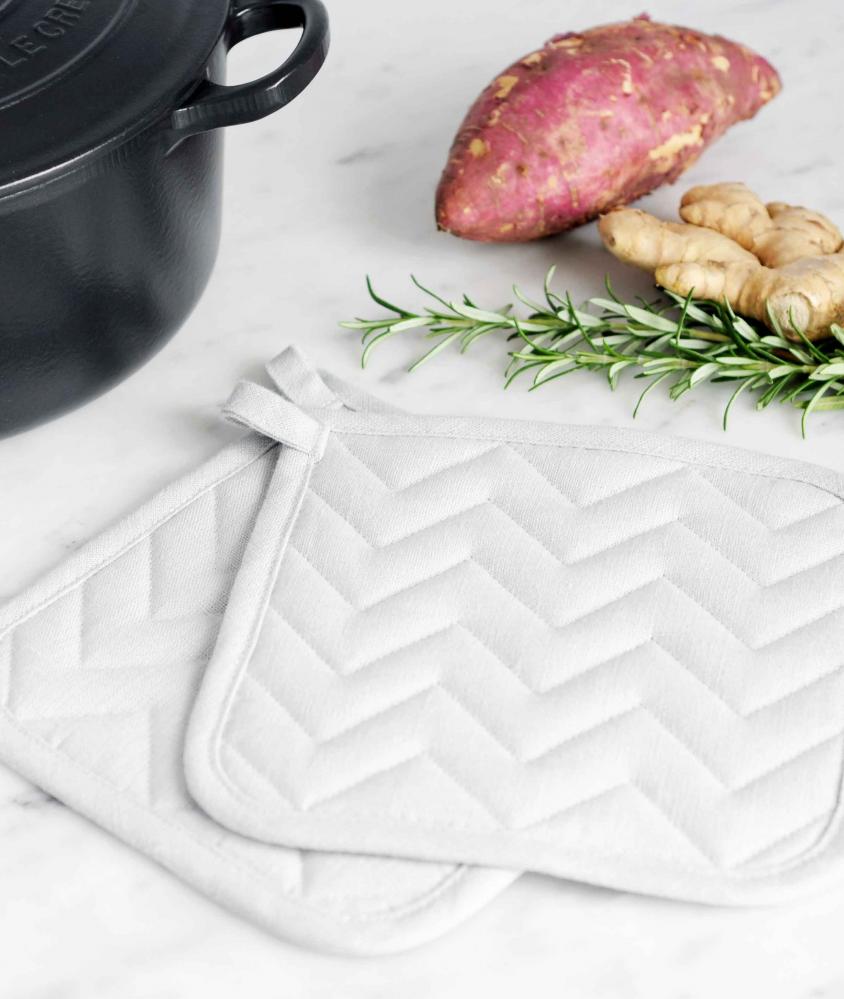 You're sure to find a place in your cosy kitchen for these minimalist DIY pot holders by NUÏ for La Maison Victor! They can be made in a jiffy. They're also a great gift idea.
NOTIONS
Woven fabric: 2 squares (20 x 20 cm), 1 strip of fabric cut on the bias (85 cm x 5 cm) (or purchase a strip of bias tape)
Fibrefill: 2 squares (20 x 20 cm)
Felt: 1 square (20 x 20 cm)
Silk thread: tone-on-tone colour to match the fabric
Self-erasing trick marker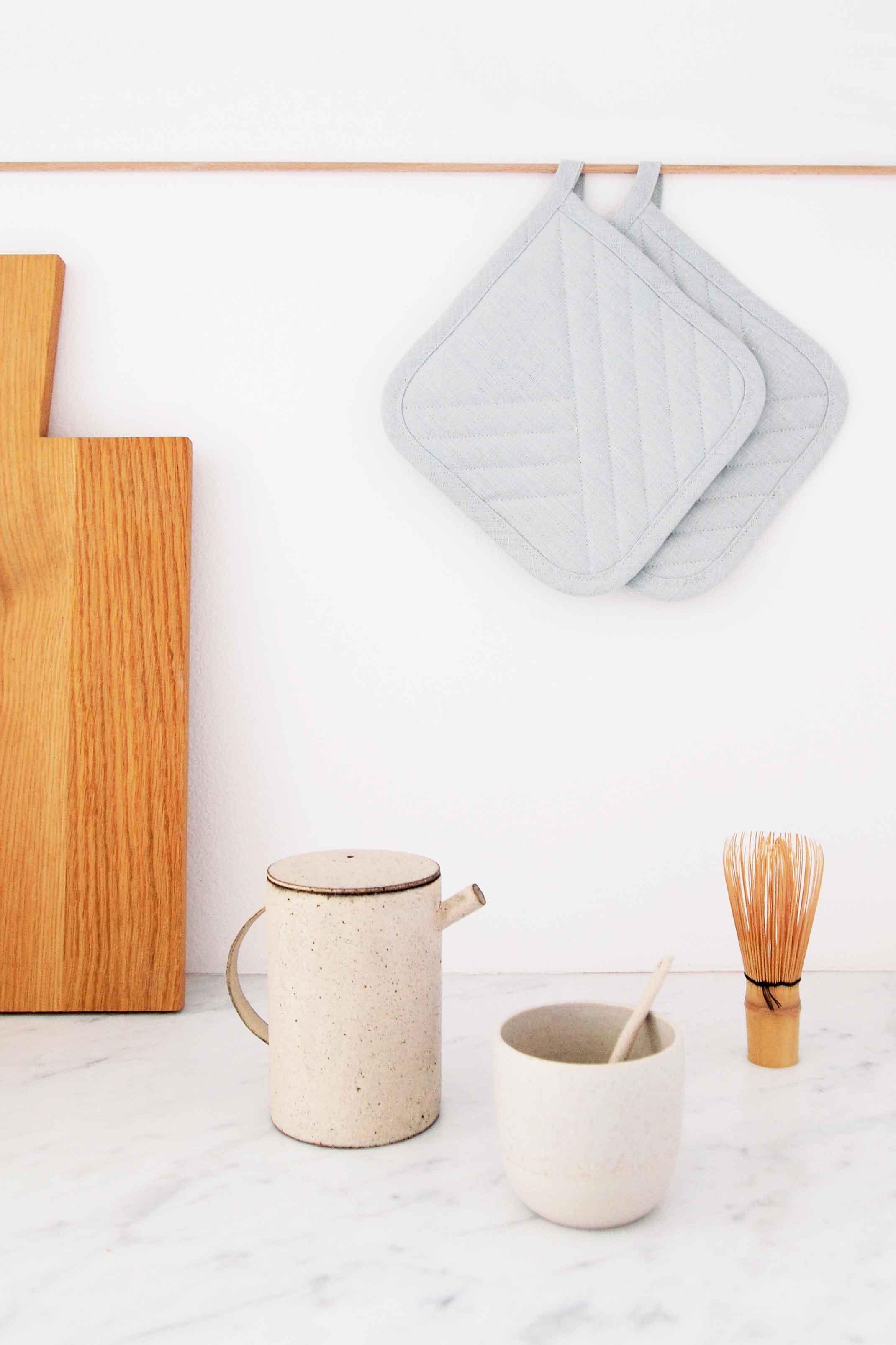 SEWING INSTRUCTIONS
1 Using the trick marker, draw a geometric design on 1 of the squares of fabric.
2 Pin the five layers together as follows: fabric – fibrefill – felt – fibrefill – fabric.
3 Sew completely through along every edge at 8 mm from the edge. Finish the edges with a zigzag stitch.
4 Sew the geometric design through all the layers.
5 Round off three of the four corners by using an upside-down cup to trace off the rounded shape. Cut the corners off.
6 Turn the strip of fabric into bias tape: Double up the strip on the long side and press. Then fold open again. This is the centre line. Fold the right side in half, with the edge against the centre line, and press. Do the same to the left side.
7 Starting in the right corner on the back of the pot holder, pin the bias tape around the edges of the pot holder. Stitch into place at 1 cm from the edge and leave a bit of bias tape at the end for the loop.
8 Fold the bias tape over the edge of the pot holder and pin in place on the front of the pot holder. Pin the loop into place, too. Sew the bias tape in place at 1.5 mm from the edge. Stop at 5 cm from the end. Loop the remaining piece of loose bias tape and tuck the end of the tape under the edge of the pot holder. Pin into place. Sew the remaining openings closed. And you're finished!