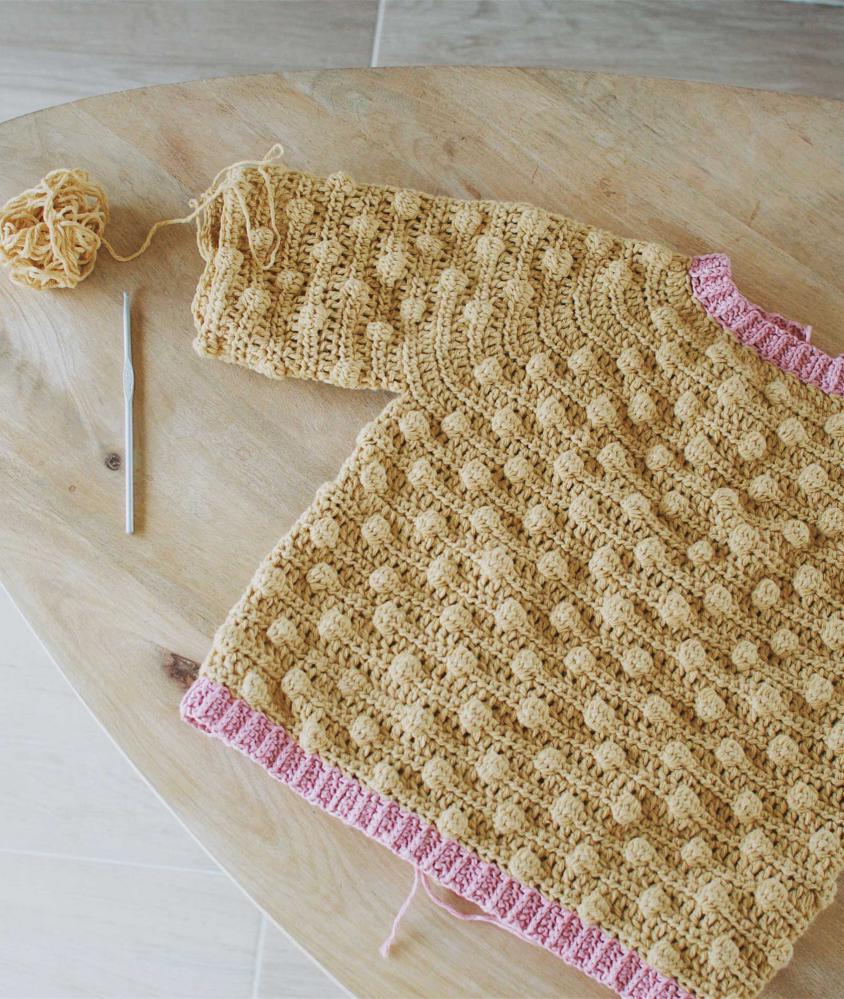 Jessica, from the blog zess.fr and the Instagram profile Zessfr, creates the cutest crochet patterns for children, adults, and decorative purposes. Her trademark? Cheerful candy colours with a retro touch! She created a stylish, crocheted wall tapestry to brighten up your wall for La Maison Victor. Curious about where Jessica's craving for crochet comes from? La Maison Victor had a talk with her, so read all about it below!
LMV: You started your blog in 2003. How did it go at first?  
Jessica: That's right, the first blogs were written back in 2003. At first, it was just a sort of journal in which I wrote about my life as a young adult. But my blog has changed since then (and so have I!). I never imagined that I would be here now, 14 years later, and still doing it!
LMV: Would you describe your average day for us?
Jessica: The day is focused around taking my daughter Lily-Rose to school and picking her up after school. While she's at school, I have time to prep tutorials in my studio, write for my blog, clean the house a bit, or do some work in our new house. We watch TV series together in the evenings!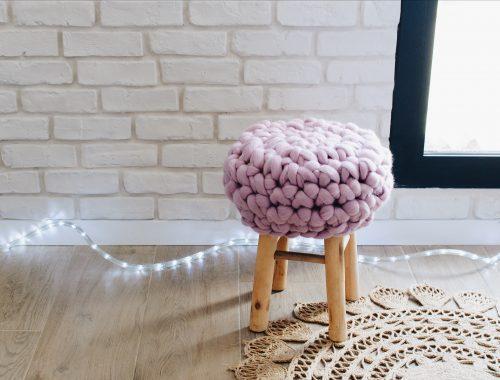 LMV: How did your passion for working with wool begin?
Jessica: I used to love watching my mother knit or crochet when I was really little. I would often browse through her magazines, looking at the stitches. But I actually picked it up much later in life.
LMV: What's your favourite technique?
Jessica: Crocheting. Especially clusters; these are very easy to make and immediately give it a fun effect. The only downside is that you need a lot of thread to make them.
I also really love latch hooking, which is a knotted stitch using a special latch hook tool with a sort of clasp at the end – see the photo below.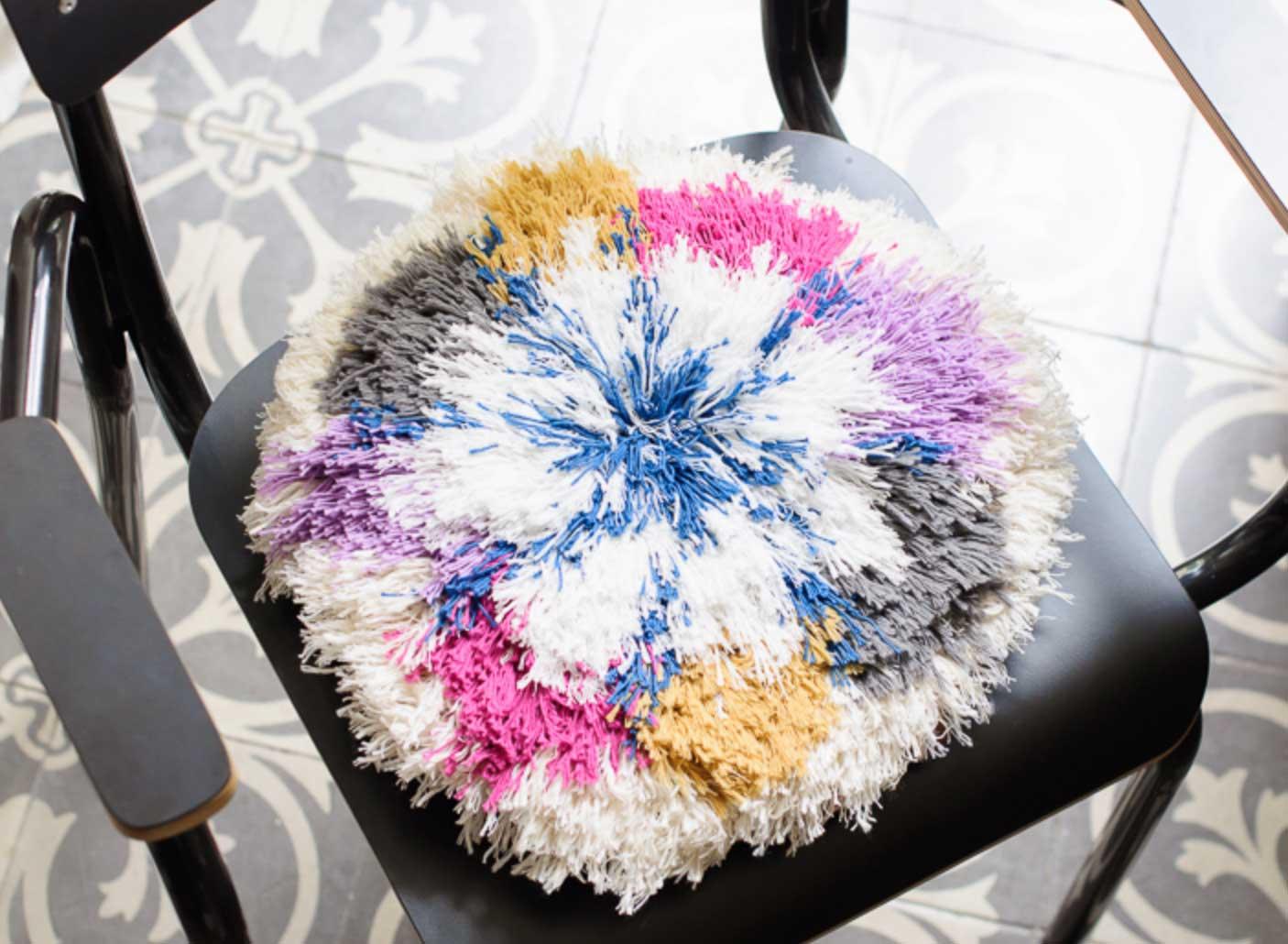 LMV: How did you learn to crochet?
Jessica: I've always wanted to learn to crochet; I would watch in fascination as my mother crocheted a beautiful flower in less than five minutes. She didn't have the chance to teach me before she passed away, so I taught myself how to do it about 4 or 5 years ago by watching videos online. I persevered! I remember it taking me three days to make my first granny square. But I was addicted, and I haven't stopped since!
LMV: How would you describe your DIY style?
Jessica: A little regressive with a hint of retro.
LMV: Where do you work on your pieces at home? 
Jessica: I'm lucky because I have a very well-lit studio with a glass roof, full shelves to store all my materials, and a large working surface. That's where I write my blogs and film my tutorials; but I also like to just relax on my sofa and crochet out there, too.
LMV: Which historical period inspires your pieces?
Jessica: I really like to thumb through old magazines from the 1970s; it's very outdated, but incredibly inspirational for me. Sometimes, just the colour of a ball of wool – usually powder pink or camel – will get me excited to make something using it.
LMV: What was your inspiration for the wall tapestry you made for La Maison Victor?
Jessica: To stay in the LMV ambience, I opted for relatively classic colours and added a bit of fantasy in the form of fringes. It's usually the simplest things that really complete the picture!