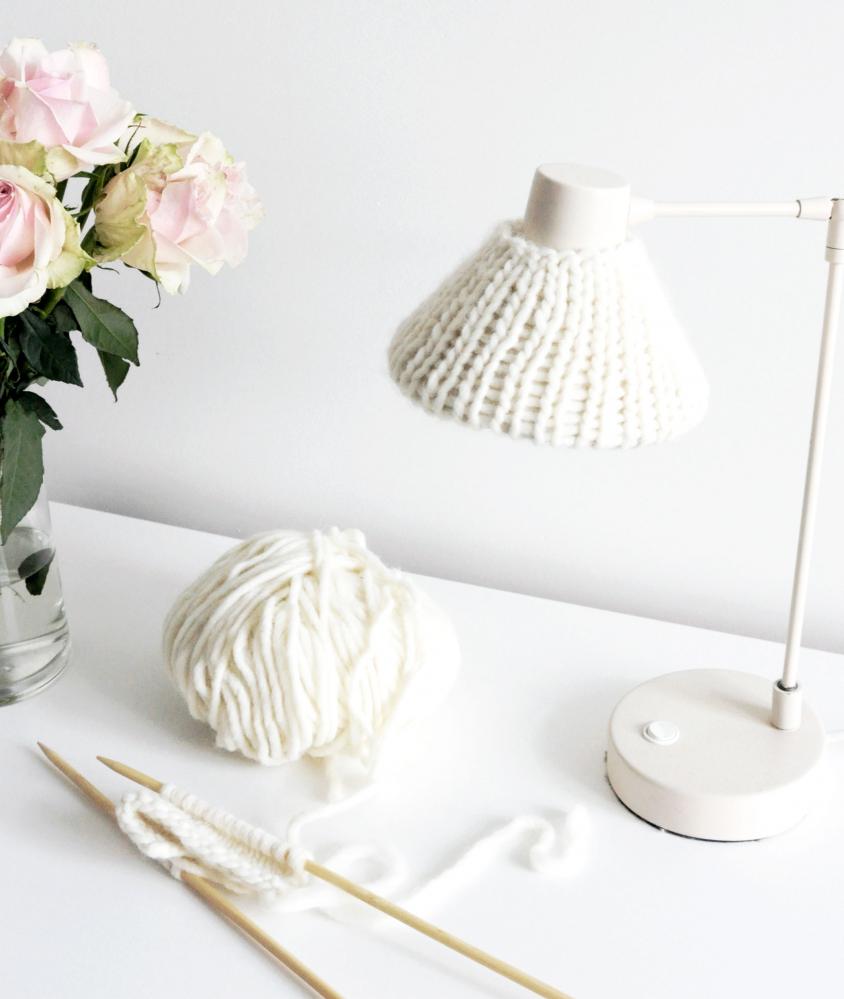 Small, handmade objects can instantly change your bedroom's atmosphere and make it feel more personal. NUÏ made a cosy knit lampshade!
MATERIALS
• Wool
• Knitting needles 5 mm – size of the needles indicated on the yarn packaging
• Bedside lamp
• Darning needle
DIY INSTRUCTIONS
1 Measure the circumference of the top of the lamp. We knit 11 stitches per 10 cm of circumference. Use slightly fewer stitches than the full circumference given that you will still stretch out the
knitted piece, which will create the prettiest result.
2 Knit a stockinette stitch: always *1 row knit, 1 row purl*. Increase each time at the beginning and the end of the K rows for a conical lampshade.
3 When you have knit the entire length of your lampshade, knit another 4 rows but decrease each time at the beginning and end of your K rows. This way, you can fit the piece tightly around the
bottom of the lampshade.
4 Sew the piece together, on the lampshade, using the darning needle.
And you're finished!
You can find NUÏ on Instagram and Facebook, too.