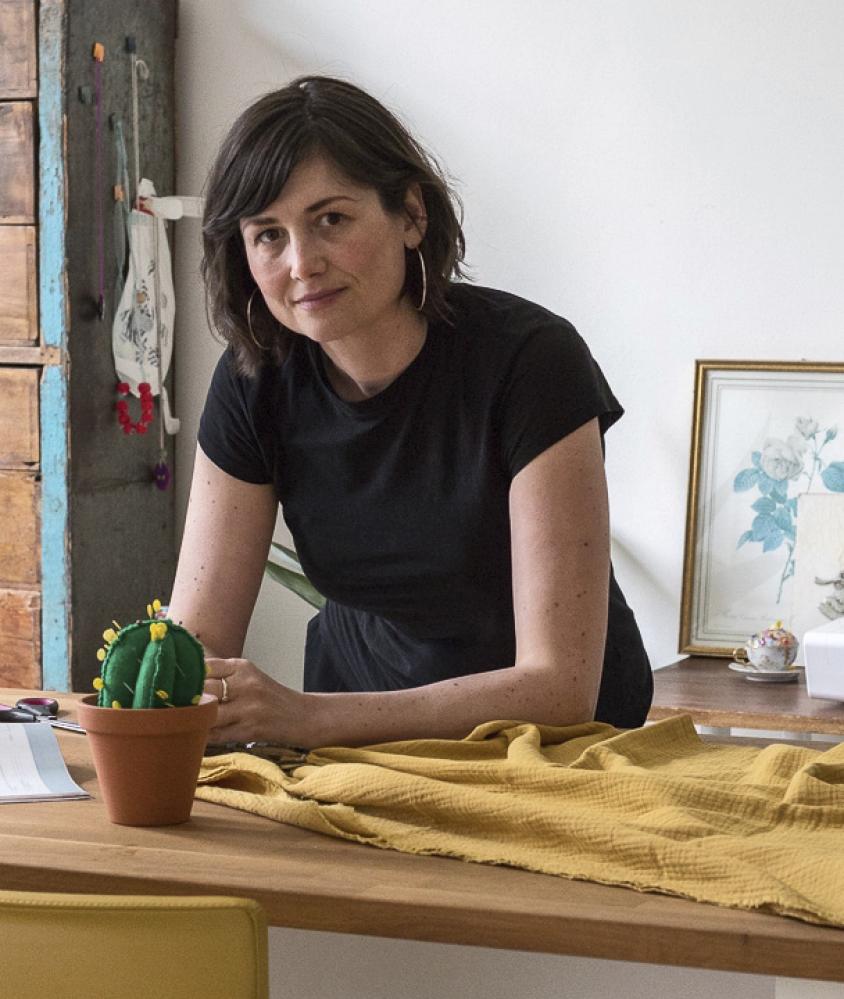 She is a freelance translator, mum to Elliot (12) and June (10), and blogs on dietemiet.blogspot.com.
"I had a little closet of a sewing room in our recently renovated house when my husband came home one day and said that his dream house was for sale. The last thing on my mind was another move, but he convinced me with the promise of a lovely new sewing room.
I'm a vintage queen; I love things that have a story to tell. My sewing table is an old counter top that I added legs to. A type case, which I bought at the jumble sale, is hanging above this. I put my silk thread in there. I snapped up the desk from the Court of Antwerp. This couch, with almost always has a cat sleeping on it, came from the second-hand shop. It always reminds me of the one Phoebe had in Friends. But the crown jewel of my sewing room is a huge cupboard with 42 drawers, which is perfect for all my haberdashery. I don't know what's in each drawer; sometimes I'll open a drawer and find a toy that one of the kids has stuck there.
I've dubbed my sewing room my 'creatorium' and it's all mine. My kids know not to disturb me if the door is closed."
Read more in your new La Maison Victor (issue 04, July-August 2018)