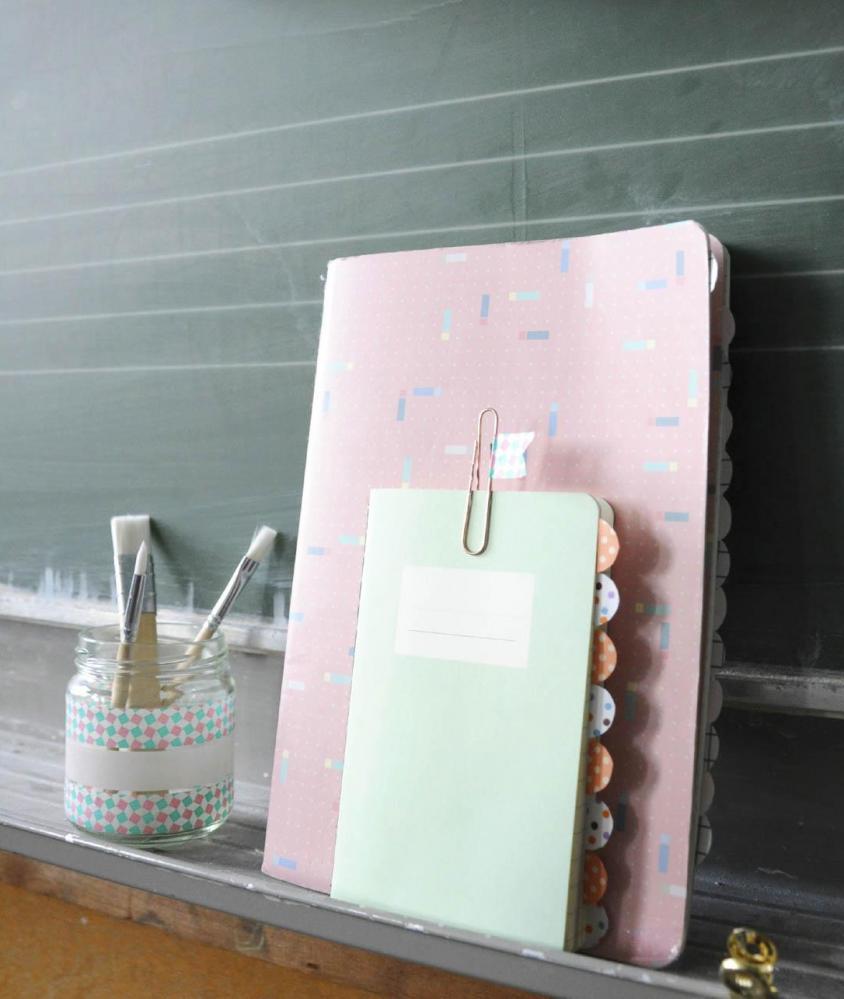 Boring desk supplies? Not when you've got washi tape! This tape, which originated in Japan, comes in all colours and widths. The advantage is that washi tape won't leave any adhesive traces behind when you remove it. Don't hold back when using it to decorate!
MATERIALS
• Your choice of washi tape
• Desk accessories like paper clips, paper clamps, notebooks, glass pots for pens, etc.
NOTEBOOKS WITH WASHI TAPE PARTITIONS
Apply pieces of washi tape to a piece of paper. Cut the ends of the tape into half circles. Apply the strips of washi with the rounded ends at the edge of the pages in your notebook using an extra piece of washi tape.
PAPER CLIPS
Fold a piece of washi tape in half around a bit of the steel wire of the paper clip. Attach both ends to each other and then cut the shape of a flag in the tape.
PAPER CLAMPS
Apply a piece of washi tape over a part of the clamp. Fold the tape around the edges.
GLASS PEN POTS
Decorate an fold, recycled pot with washi tape. Give your creativity free rein and use different colours and go in different directions.
And you're finished!
You can find NUÏ on Instagram and Facebook.